For many reasons you may have to remove a product from a particular course. Maybe you're thinking of updating the product or making the course free. Whatever the reason is, you can remove a product very easily on Dozent LMS.
Just go to Dozent LMS > Courses > Edit.
Now scroll down to find Course settings.
Click Attached Products on the list.
You will find a Remove button under the product name.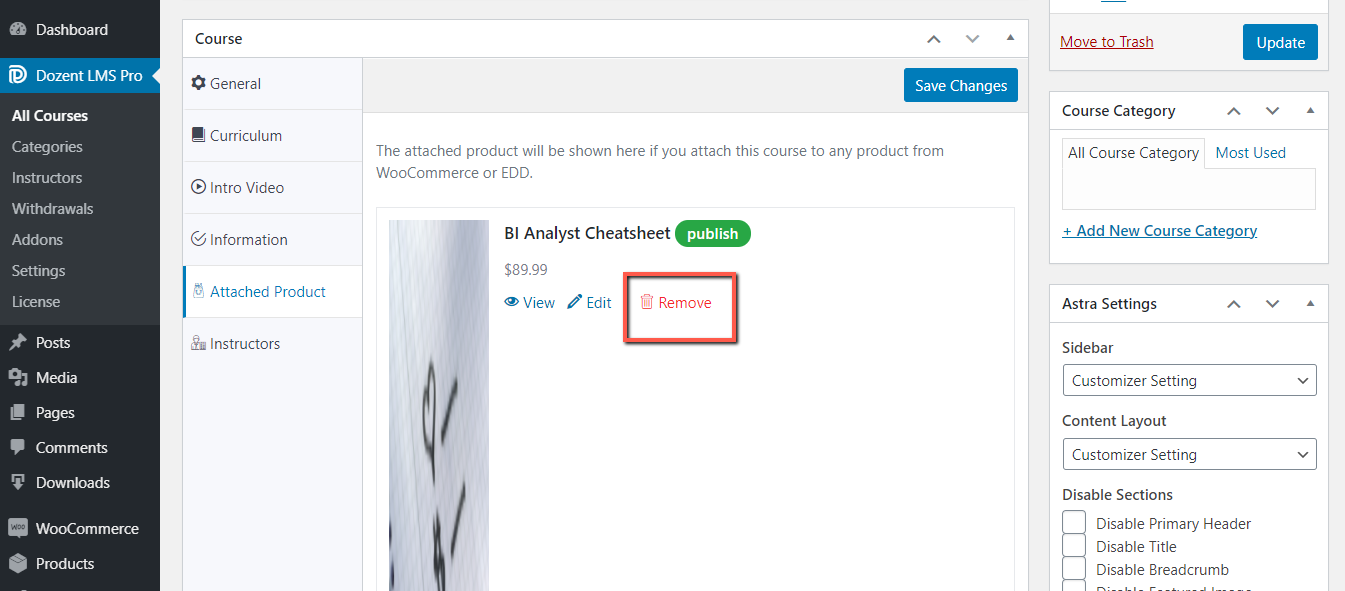 Hit the Remove button.
Hit Save Changes.
And then click Update.
Now your product is removed from the course. You can leave it right away or may try to add another product to it.