Lecture videos are the most important elements for a course to be successful. Being an online education enthusiast, we realize that like no other. For that, we have developed a secure video upload and protection system. Here we will show you how you can upload a course video and how it is being protected by us.
How to upload a course video
To upload a video, go to Dozent LMS from your WP Dashboard.
Click on Courses to get the list of courses you have created.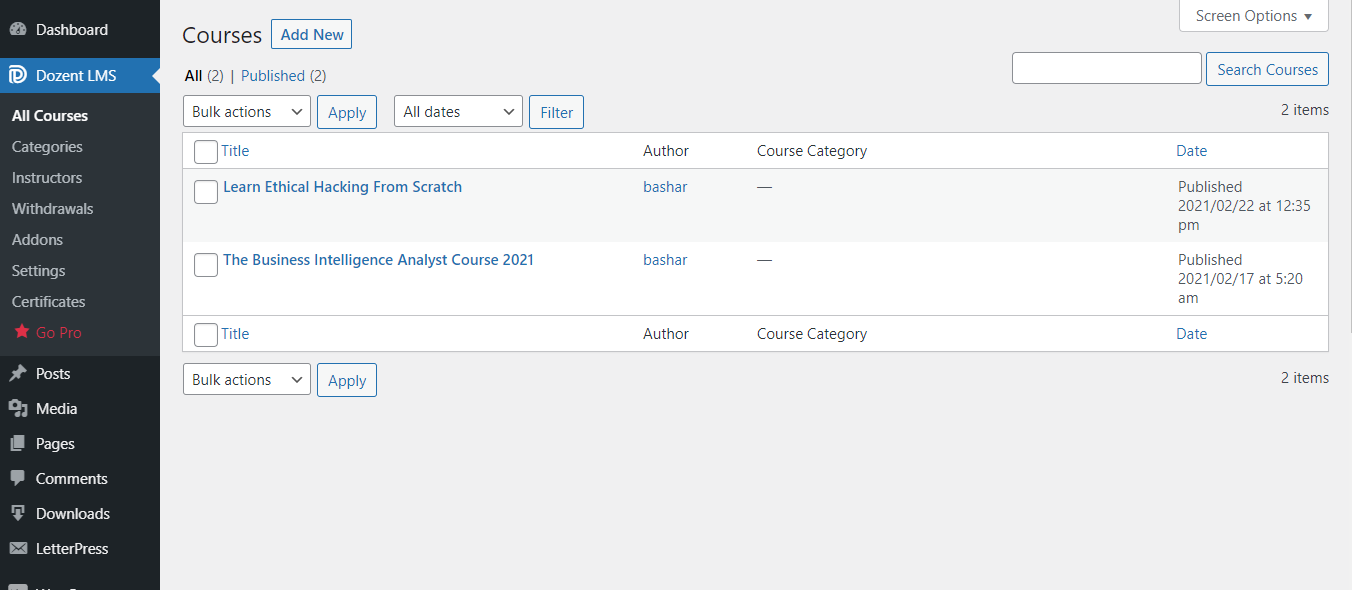 Click Edit under the course you want to add video to.
On the Edit Courses page, scroll down to find course settings.
Click the Curriculum tab from the settings.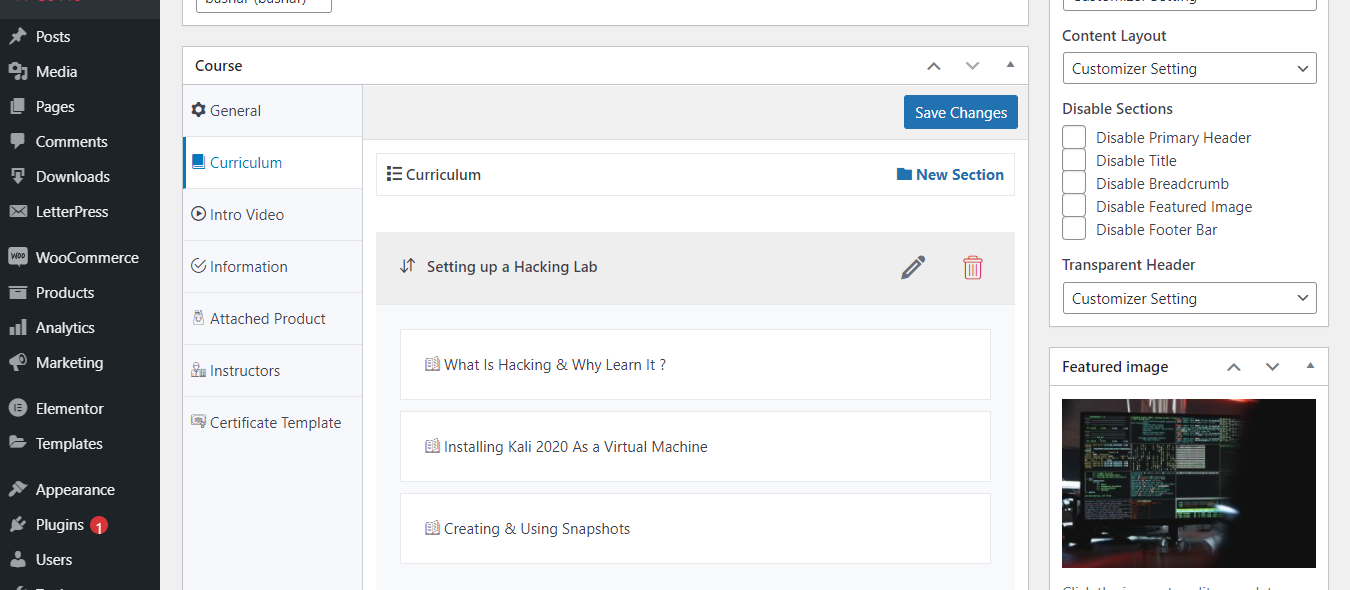 Hover your mouse pointer on the lecture in which you are trying to add a video and you will see a pen-like edit option. Click on the pen icon to enter the Edit Lectures section.
(Note: If you don't know how to create a lecture or a course, read these docs here.)
On Edit Lecture, click on Video.
Now select your preferred video source from the dropdown box. You have five different options to choose as your video format – YouTube, Vimeo, External URL, Embedded, and HTML5.
For every other format except HTML5, just paste the video URL and the video will be automatically fetched from the source and get connected to your lecture.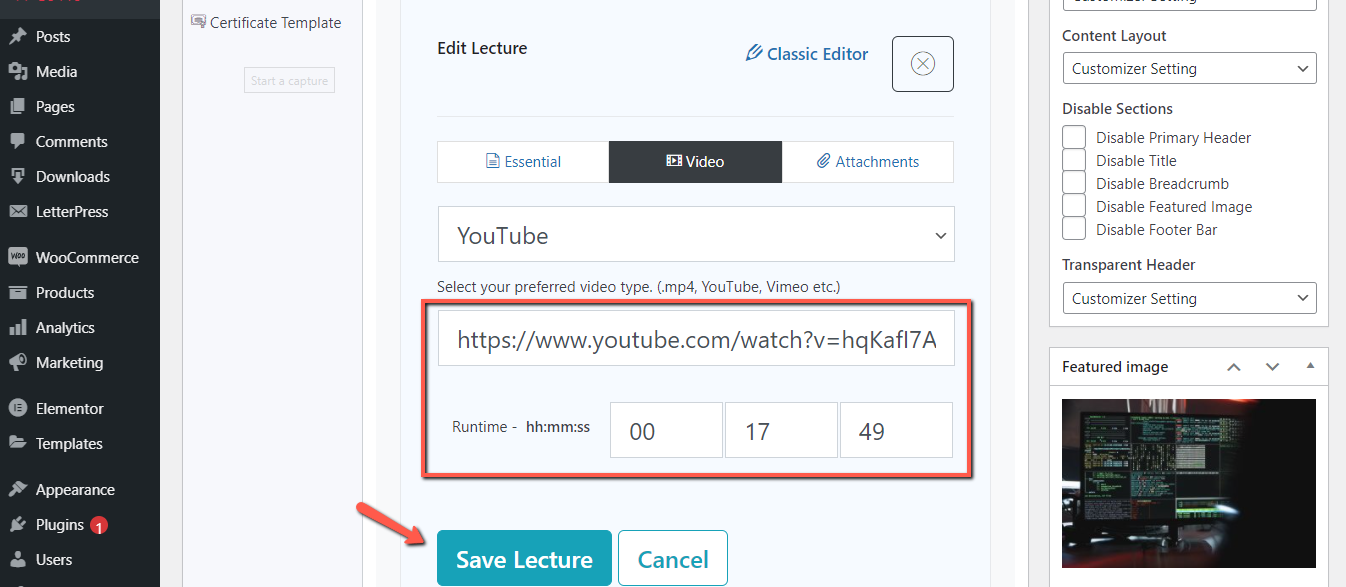 Note: If you use a lecture video from a third party source, our secure video encryption system won't work. So if you are keen on protecting your video, upload an HTML5 video.
To upload an HTML5 video, select HTML5 from the uploading options and click Upload.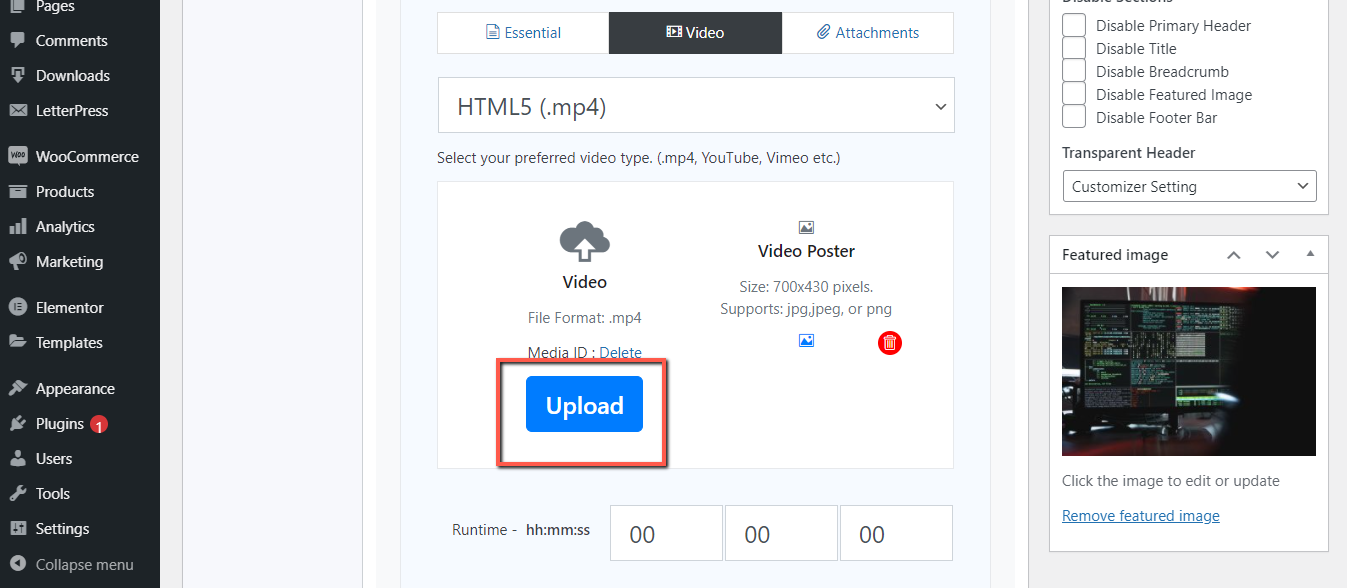 Then upload the video from your WP media and hit Use this media on the bottom right corner.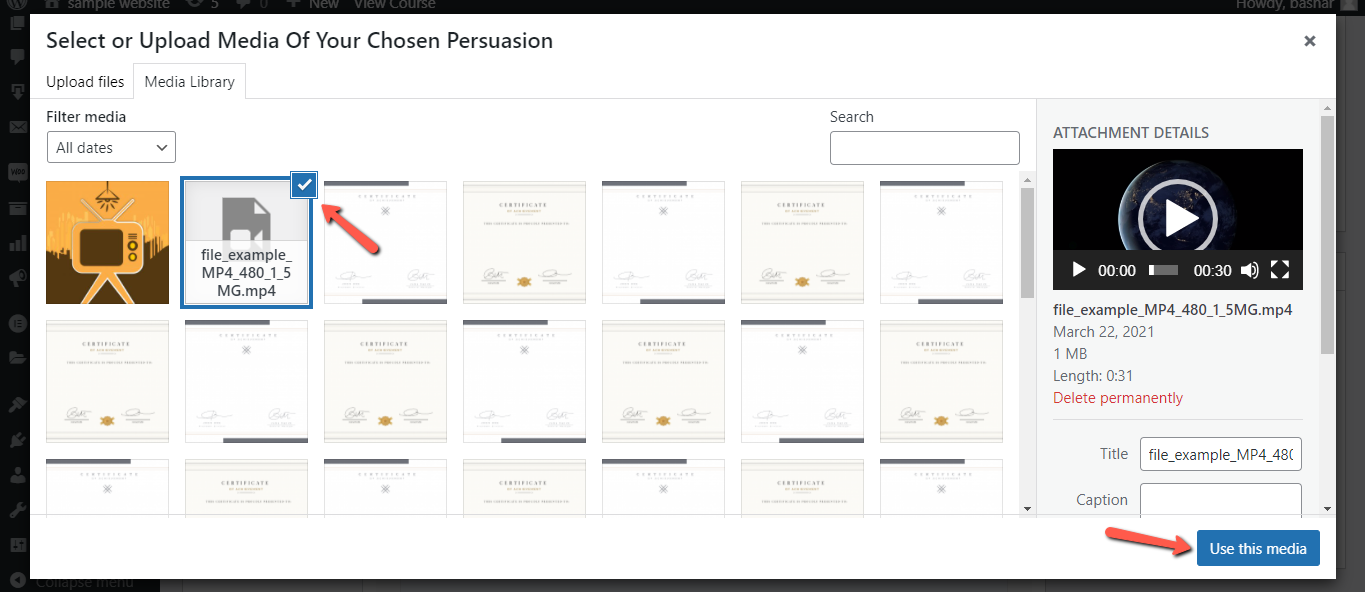 Click on the image icon under Video Poster to upload a video poster. Select an image from the media manager and hit Use this media.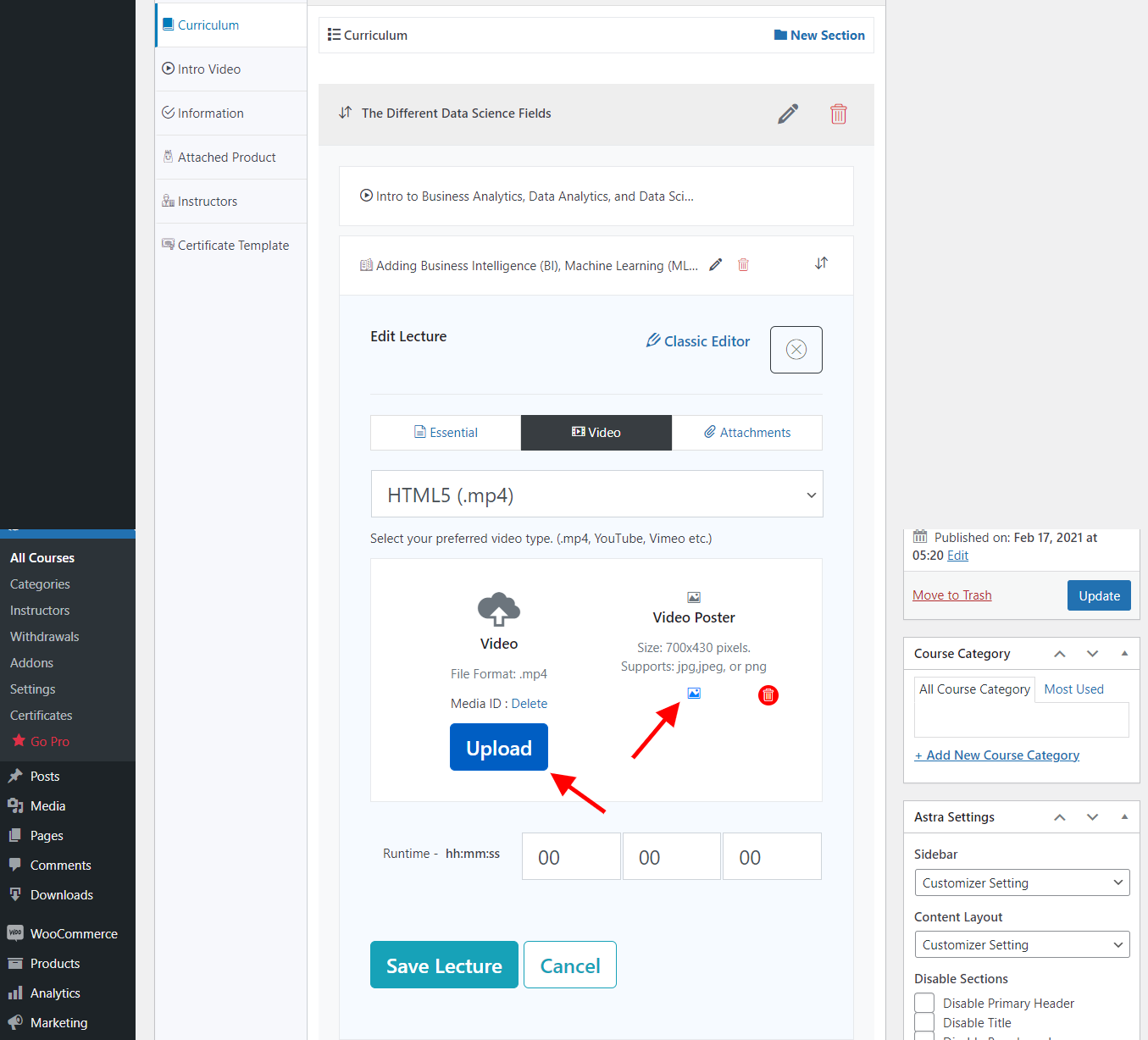 After the video and poster is selected, hit Save lecture.
How Dozent LMS secures your course video
When you upload an HTML5 video (also called a self-hosted video), Dozent LMS course builder saves it as the lecture video. When one of your enrolled students clicks on the video from his frontend dashboard, your website checks –
If this student is logged in to the site.
If this student is enrolled in the course.
If this student is permitted to watch this lecture video.
If and when all the answers are affirmative, the website will fetch the video to be played for him. But if any one of these three factors are overlooked, the website will not fetch the video. It will show an error message instead. That means, you are the one to decide who is capable of watching a video and who isn't. Bypassing your authority in this matter is impossible. That way, you can secure your premium courses from being in the wrong hands. Though the trailer video is accessible to all. The encryption only works for the lecture videos.