To become an instructor on Dozent LMS, log in to the site's frontend dashboard.
When you are in your dashboard, you will find Become an Instructor option on two spaces –
a) at the top right corner of your dashboard page and
b) at the left sidebar, between My Quiz Attempts and Settings.
Click on either of the two and it will redirect you to another page with a Submit option.
Check the box saying "I accept the Terms and condition and Privacy Policy" and hit Submit.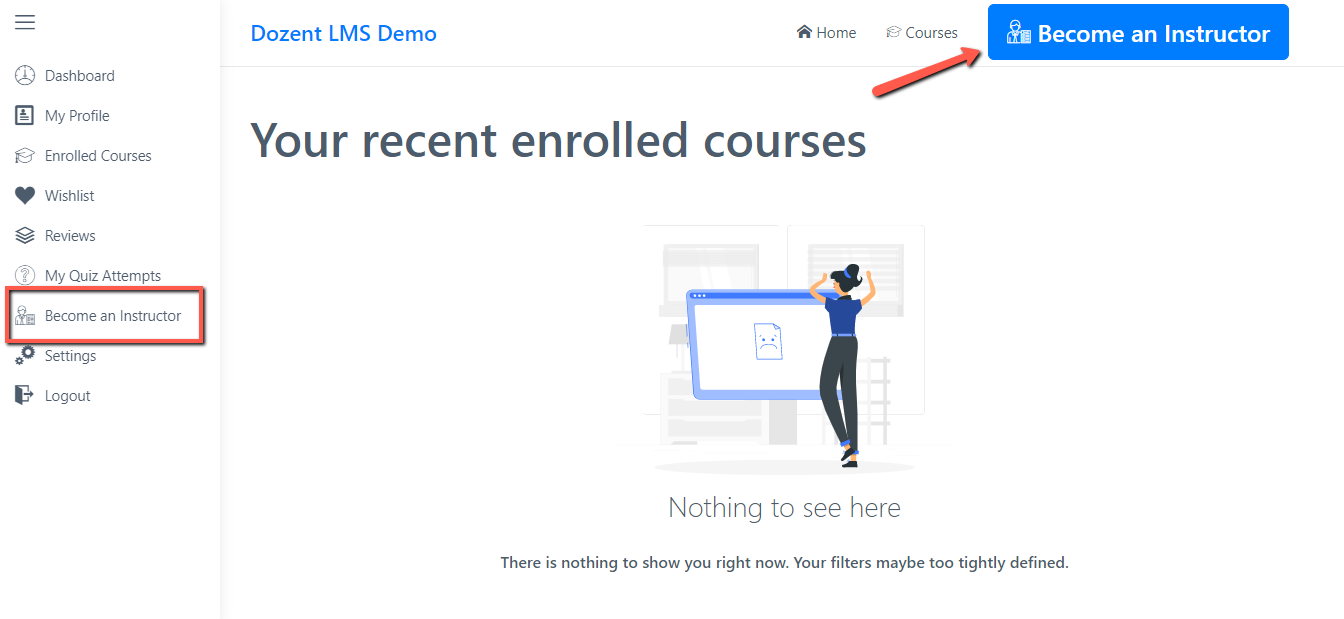 Once you submit your request, the site admin will see it on the WP Dashboard.
When an admin approves your request, you will see Instructor options on your frontend dashboard.