It's really important to know how to ask a question about your course because when you're enrolled into a course, you may get stuck with something that needs to be cleared before you proceed further. In Dozent LMS, asking a question and getting a reply is quite easy. If you are an enrolled student and have some questions in your mind, ask it in the following way.
Ask a question to instructor
You will find the discussion panel right underneath each of your lessons. However, if you are still thinking about how you can find it, let us give you a detailed description here –
To ask a question to the instructor, go to Dashboard > Enrolled Courses.
Click on a course to get the full view of the course.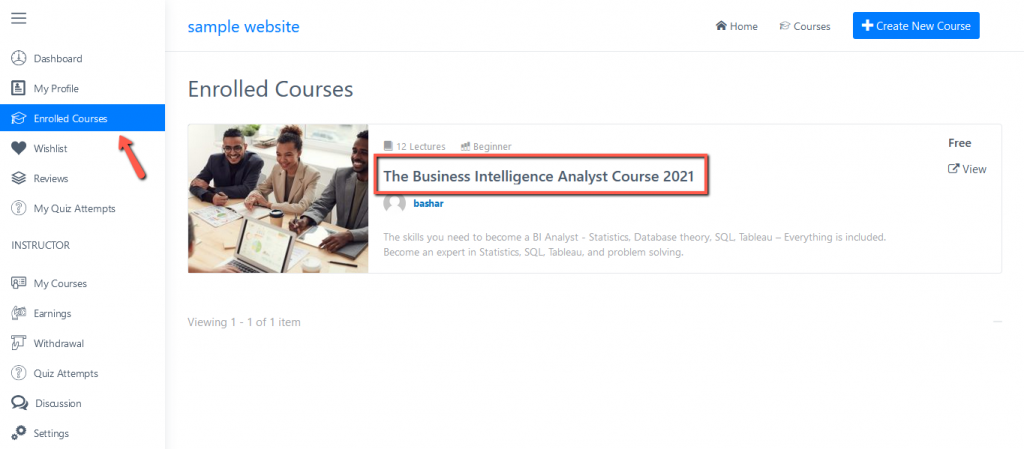 On the course description page, scroll down to get the Lectures under Course Curriculum.
Click on the lecture you were completing or the one you're planning to take on.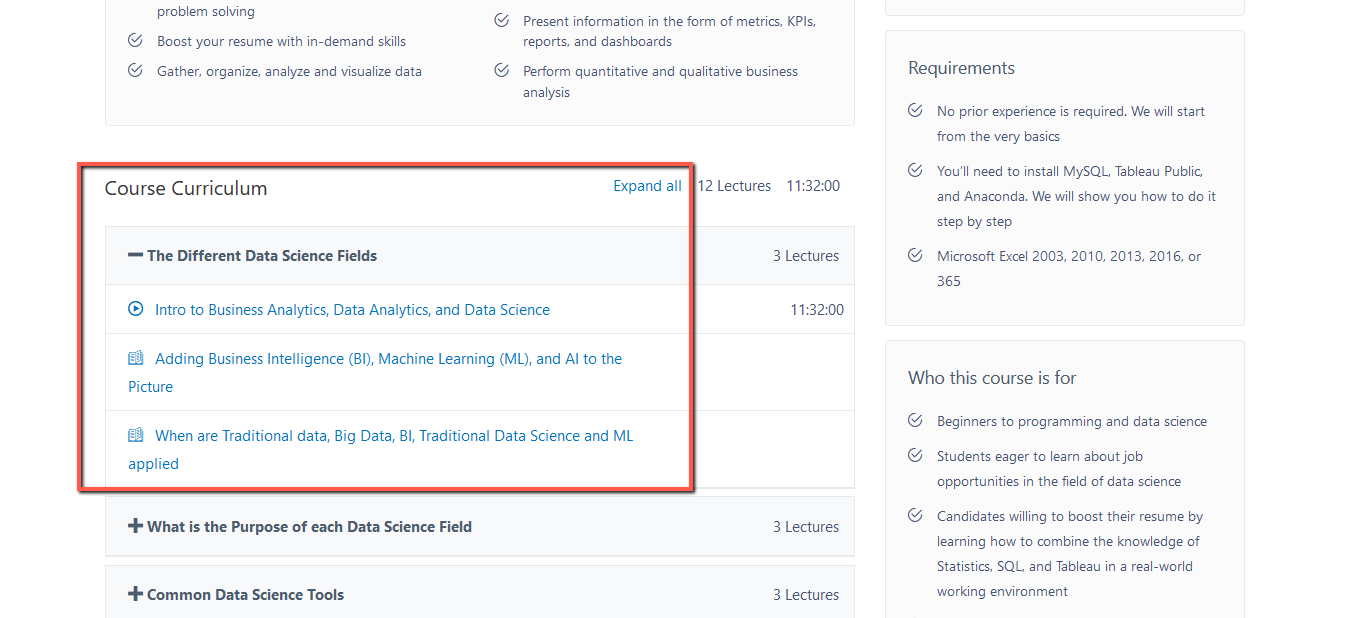 On the lecture page, you will find the Discussion field below the content.
In the Question Title box, write down the specific question you have in mind.
In the Question Details box, write your query in detail. (Leaving this field blank won't send your question to instructor)
Hit Ask Question and your question can be previewed under the discussion box.
When an instructor replies to your question, the answer can also be found right under your question.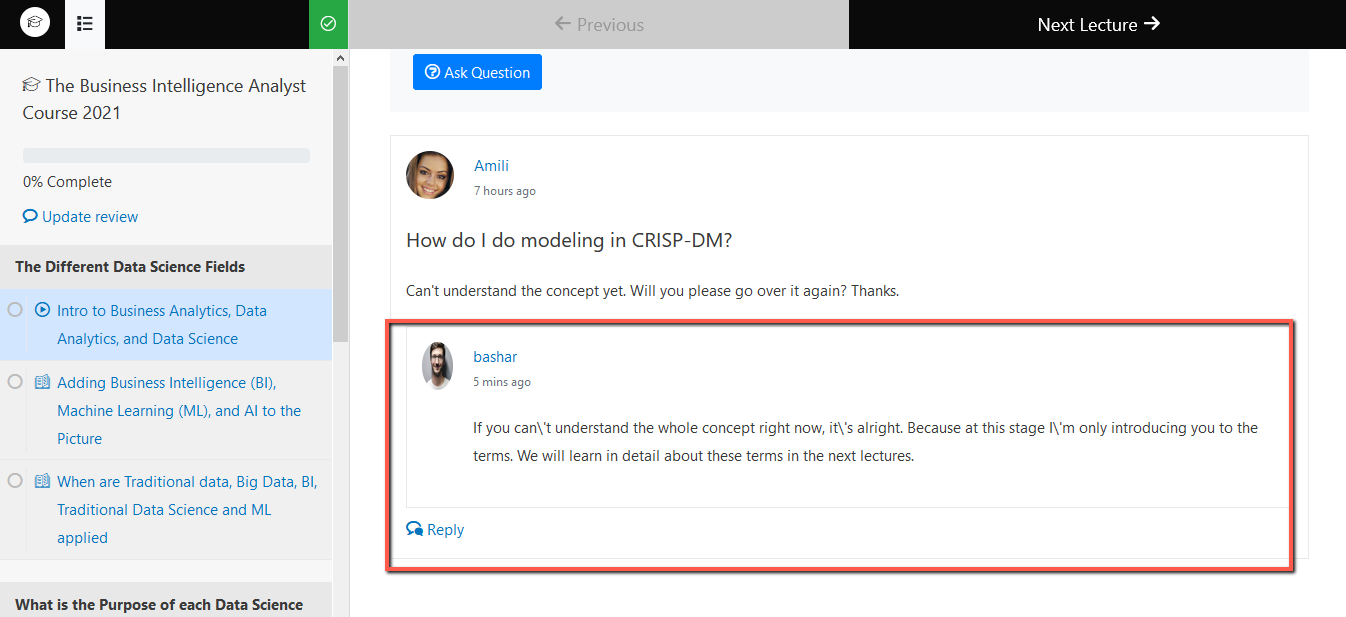 Reply question as instructor
Being an instructor, you may face a lot of questions regarding your course and topics. For the instructors to find these questions and answer them properly is a matter of hassle. We know how tiresome that can be! That's why we have developed a system where instructors can find and reply to questions easily. To find questions sent to you –
Go to Dashboard > Discussion
On the Discussion page, you will get all the questions in one place.
Click on the Reply button at the right side of the question and you will be redirected to a page with question details. Scroll down to find Reply.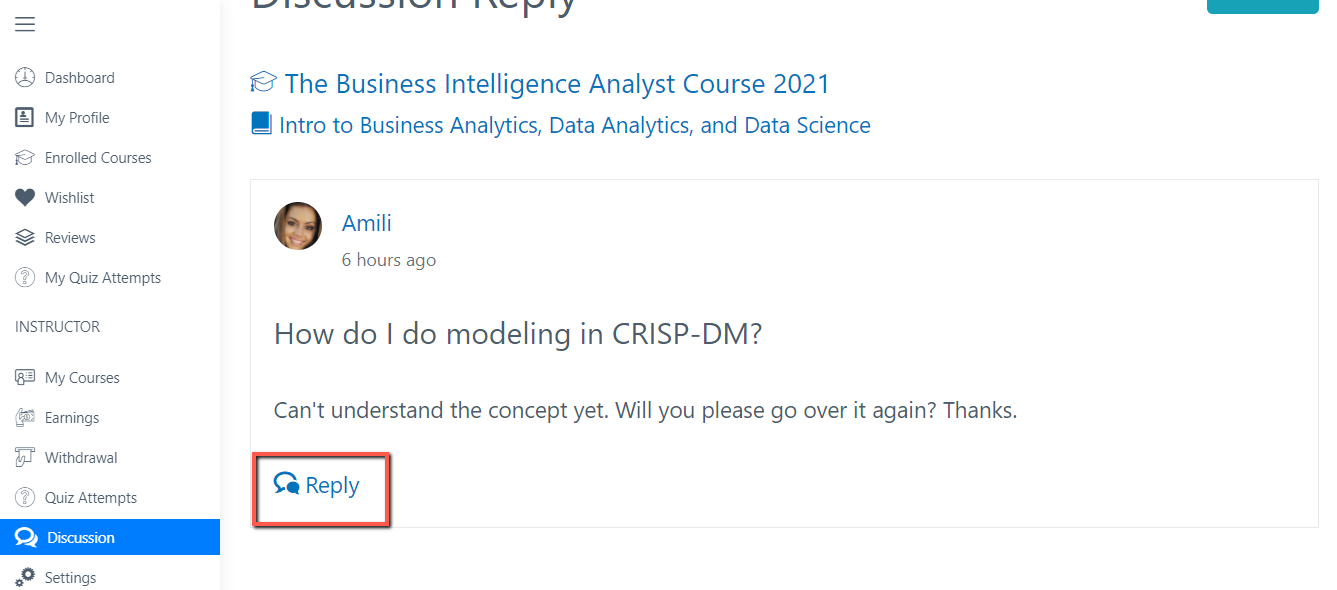 Click on Reply and a text box will appear with two options – Send Reply and Cancel.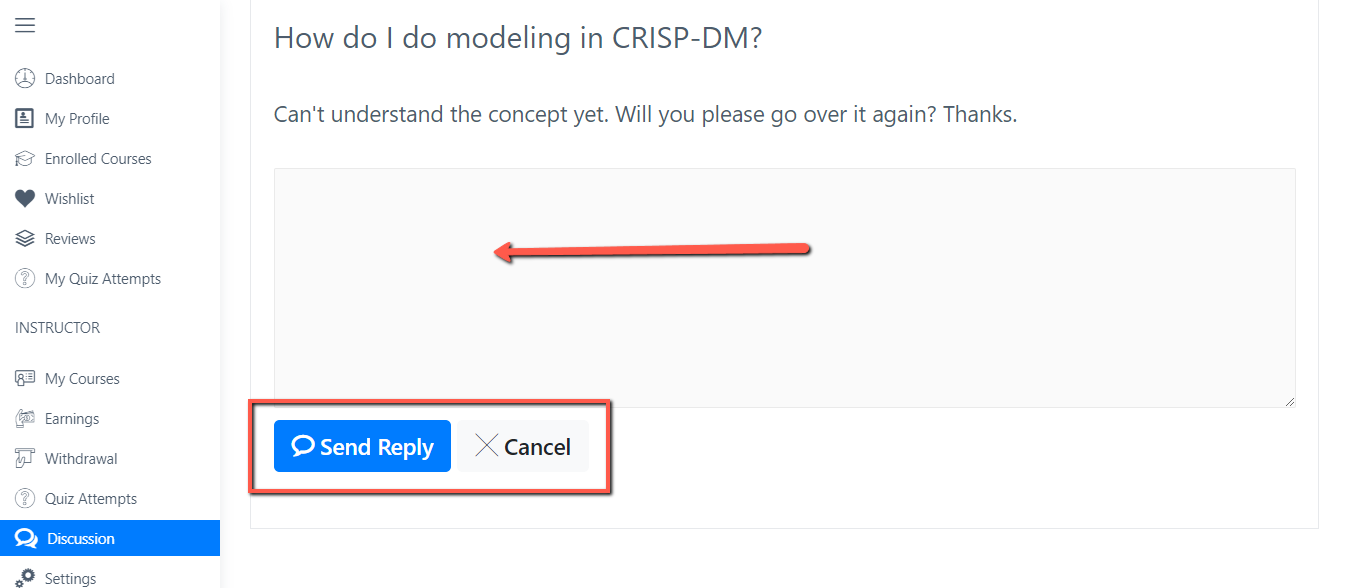 Write down your reply in the text box and hit Send Reply.
Congratulations! You have successfully sent your reply to the question. The student can see your reply just under his/her question on the respective dashboard.