Times may come when you need your students to complete certain courses before taking a particular course. For example, when you are offering the course "Advanced Artificial Intelligence for Professionals", you might need the students to complete "AI Basics for Everyone" before enrolling. To help you with that, we have developed this addon so you can select one or multiple courses as prerequisites of a certain course. We are constantly working to make everything easy for our users and to offer them more diverse options so they can take their eLearning business to a new height. Prerequisites addon is currently available with the purchase and installation of the PRO version of Dozent LMS.
To add prerequisites to one or more of your courses, turn the Prerequisites ON from Addons.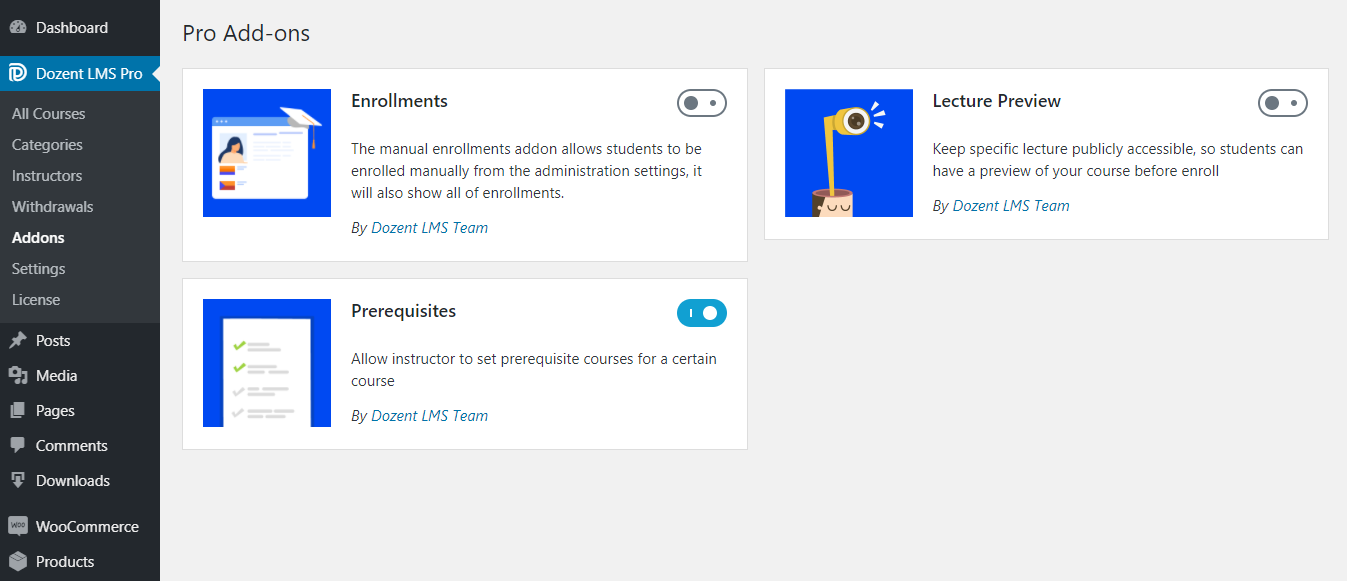 Now go to Dozent LMS Pro > All Courses.
Click to edit the course you want to add prerequisites to.
Scroll down to find Prerequisites under Courses settings.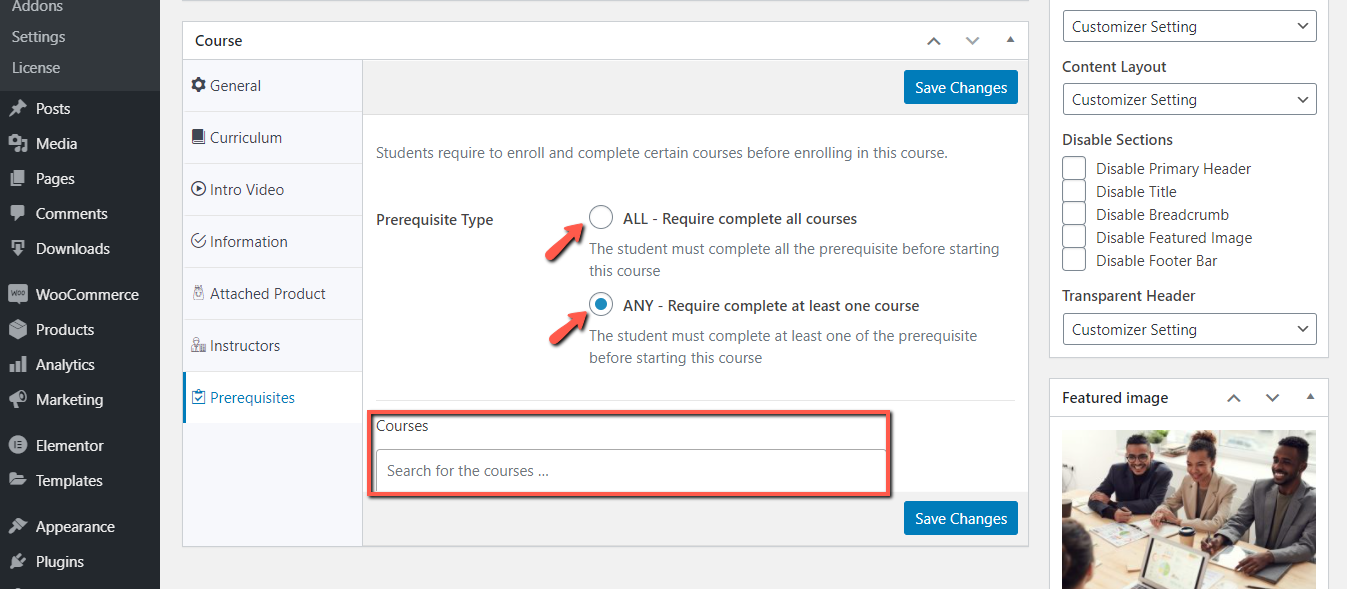 Click Prerequisites and the builder will open.
Select All if you want students to complete all of the listed courses before taking this course and Any if you want them to do at least one of the prerequisites.
Click in the text box under Courses and select the course(s) you want to add as Prerequisites.
Hit Save Changes and then Update to add prerequisites to the course.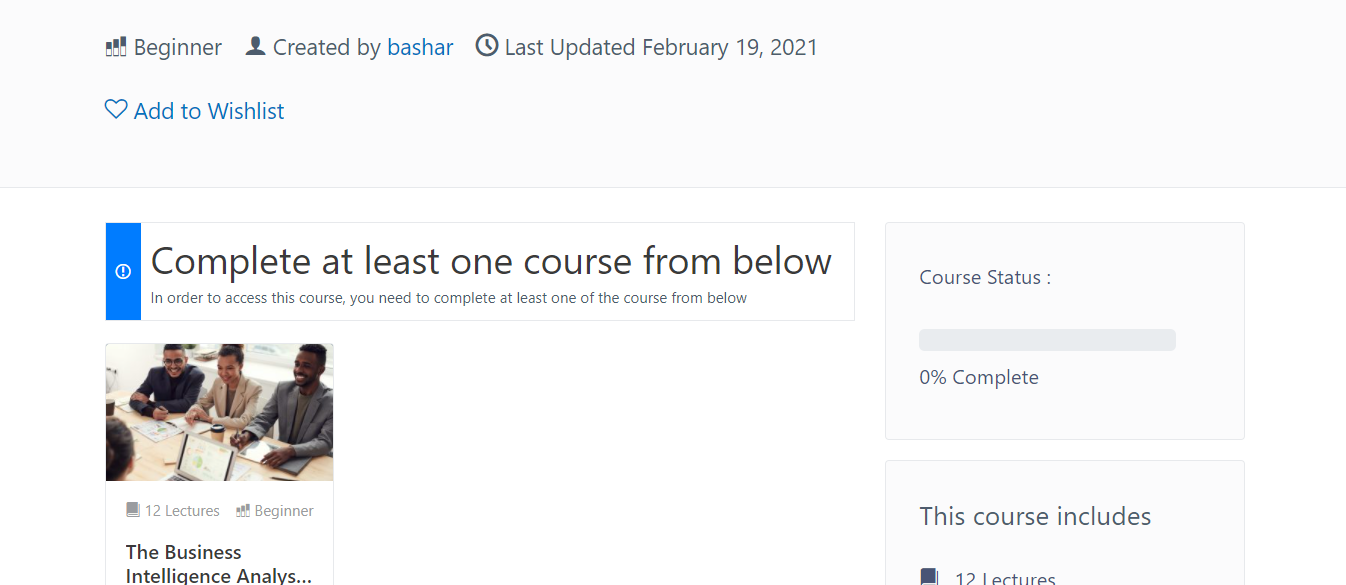 Want to see your prerequisites list? Go to Dozent LMS Website > Courses
Click on the course you added prerequisites to.
Scroll down a bit on the course details page to find the prerequisites list.