Lecture Preview is another addon that comes with Dozent LMS Pro. This addon is needed because when a course is priced with a hefty amount, the general intention of the students is to take a sneak peek at what they will get if they purchase the course. It is a sureshot way to increase the credibility of the course as well as of the instructor(s) among prospective students. It's a way for you to tell your leads that you are offering a course that will provide the best value against their hard-earned money. Click here to see how you can have Lecture Preview addon for your website.
Turning Lecture preview on will add a preview option for that lecture.
To add preview, turn it on and go to Dozent LMS Pro > All Courses > Curriculum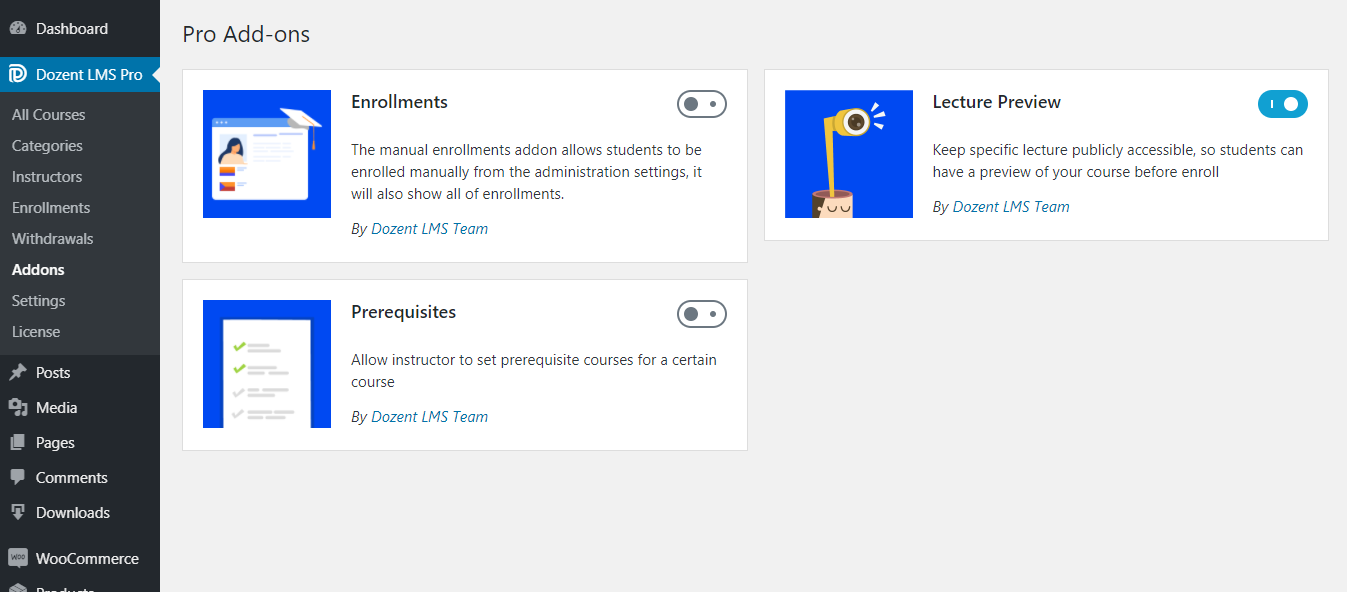 Go to the edit section of a lecture. (Edit option looks like a pen beside the lecture name)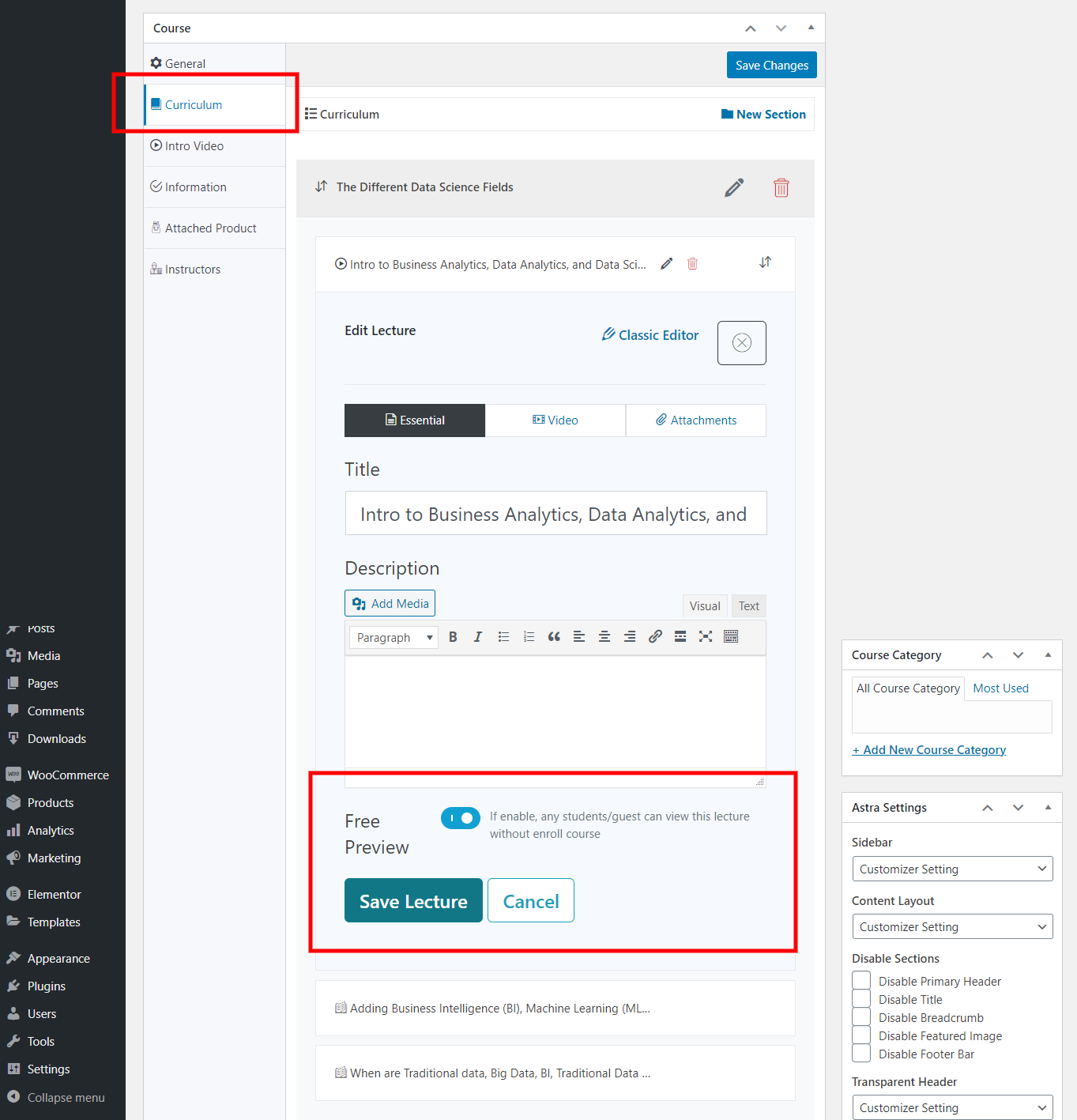 Click the Free Preview ON and hit Save Lecture.
Now hit Update at the top of the right sidebar and your preview is added to the lecture.
If you want to see if the preview is added or not, go to your website.
Click on Courses to find all the courses.
Click on the particular course you're searching.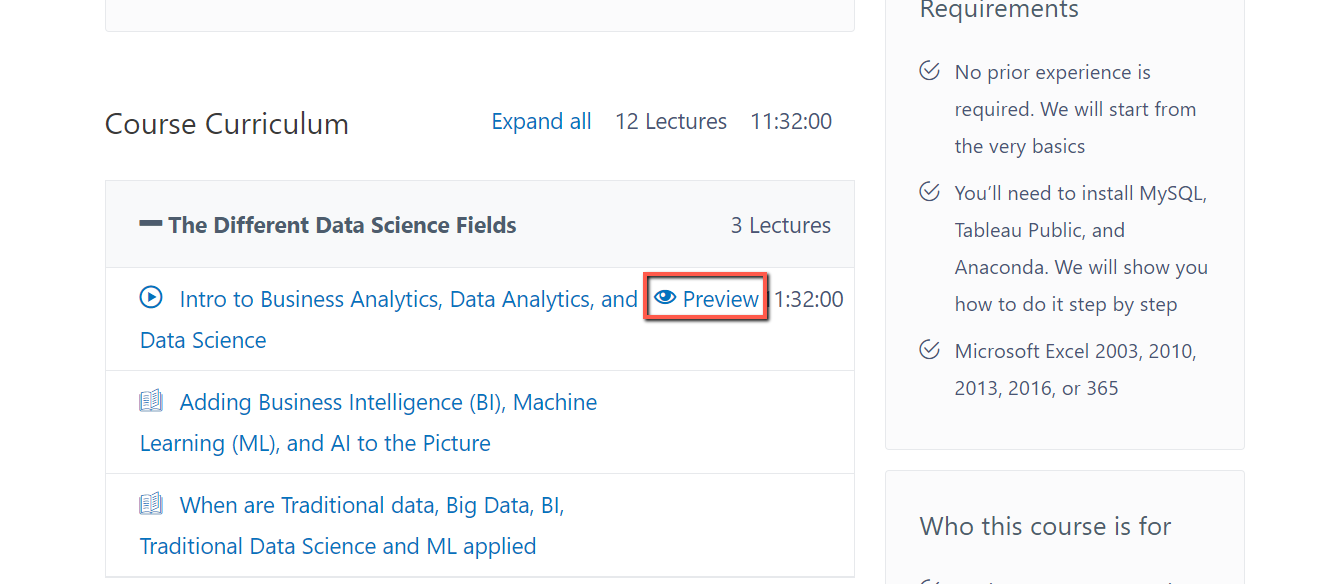 Scroll down to find the lectures list under Course Curriculum and you will get the preview option added just beside the lecture name.