Videos have become the most important mode of communication for people these days. Modern day marketing is simply impossible without the help of targeted, good-quality videos. And the field of education, especially distant learning, relies completely on video lectures. So the fact remains, you need videos for both teaching and marketing aspects for your Dozent LMS website.
To give you the best possible experience, we have developed a video encryption system that's literally impenetrable. Users on your Dozent LMS website can only watch a lecture video when they have gone through the enrollment process you have declared.
If you are using video lectures in a paid course, you don't want anyone to watch the video before purchasing the course. When your students purchase the course, they get enrolled in the course automatically and only then they could watch the lecture video. Now some of them might think of themselves as Edward Snowden and try to share the video by getting the URL from inspect element. In such a case, don't sweat a bit. We have created an impenetrable encryption system so that nobody can watch the lecture videos unless you give them permission.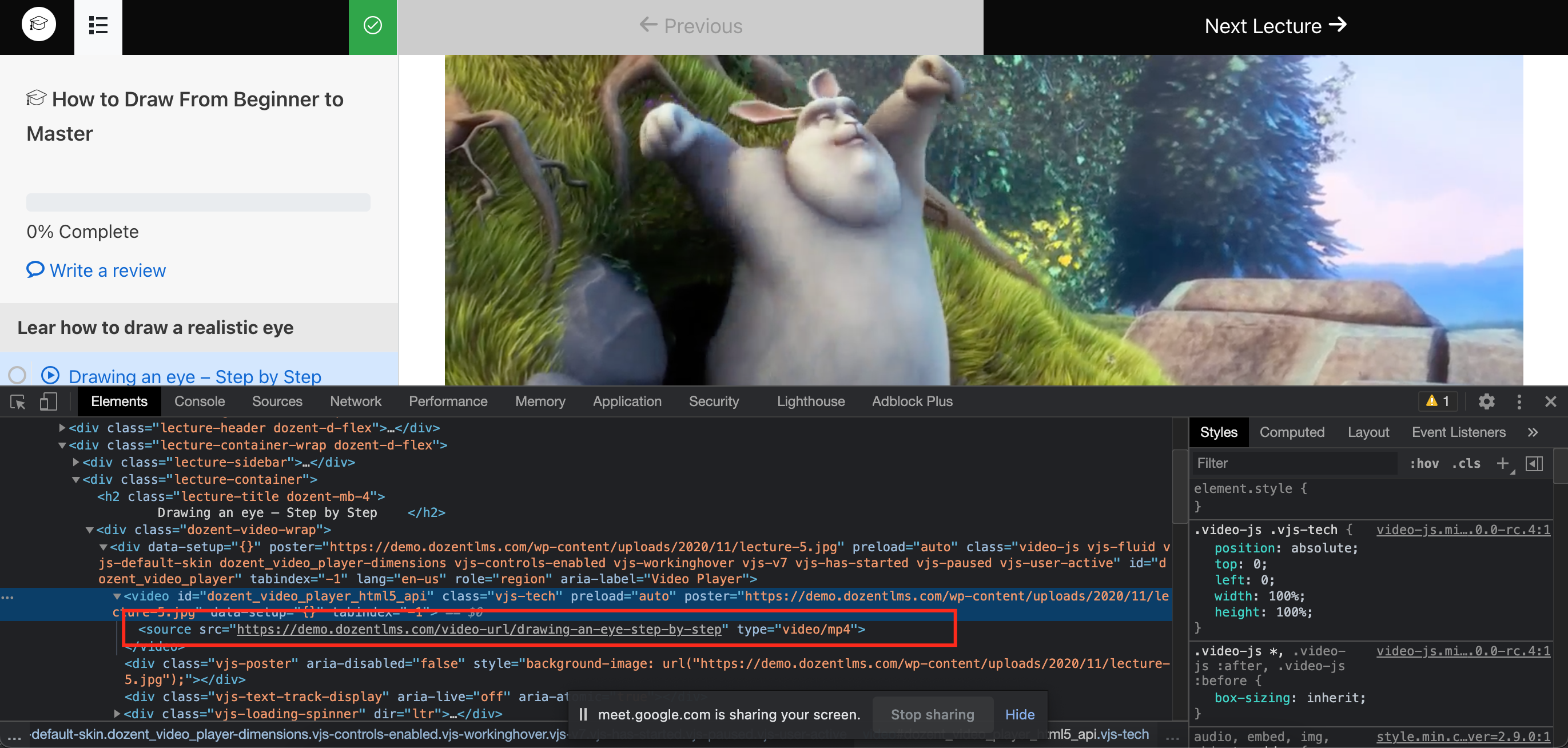 So your video is protected with two layers. First, if a student has not enrolled in the course yet, still he clicks on a lecture video, a popup message will show that the video content is protected.
And second, if an enrolled student wants to collect the video URL and share it with his friends or colleagues, they will also get a message that the video is protected. Now let us explain why and how this happens.
When you upload an HTML5 video (also called a self-hosted video), Dozent LMS course builder saves it as the lecture video. When one of your enrolled students clicks on the video from his frontend dashboard, your website checks –
If this student is logged in to the site.
If this student is enrolled in the course.
If this student is permitted to watch this lecture video.
If and when all the answers are affirmative, the website will fetch the video to be played for him. But if any one of these three factors are overlooked, the website will not fetch the video. It will show an error message instead. That means, you are the one to decide who is capable of watching a video and who isn't. Bypassing your authority in this matter is impossible. That way, you can secure your premium courses from being in the wrong hands. Though the trailer video is accessible to all. The encryption only works for the lecture videos.
How to upload a video lecture:
To upload a video lecture, go to WP Dashboard > Dozent LMS > Courses
Scroll down to find Curriculum under Course settings.
From Curriculum, add and save a section.
Now hit Add Lecture to create the lecture. When the lecture is created and saved, go to Edit Lecture and click Video.
From here you can upload your lecture video.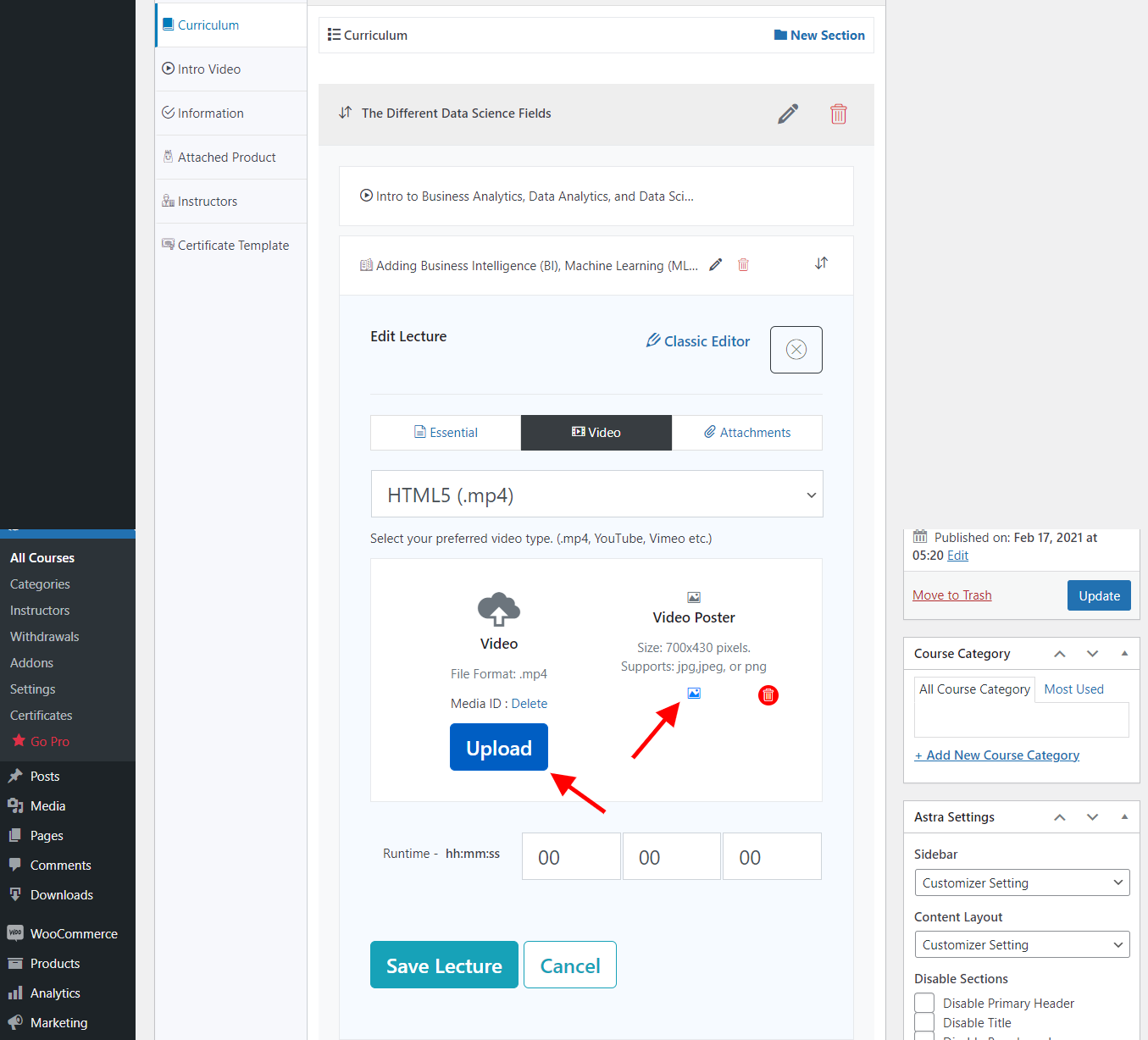 Select the HTML5 video source to get the secure video encryption.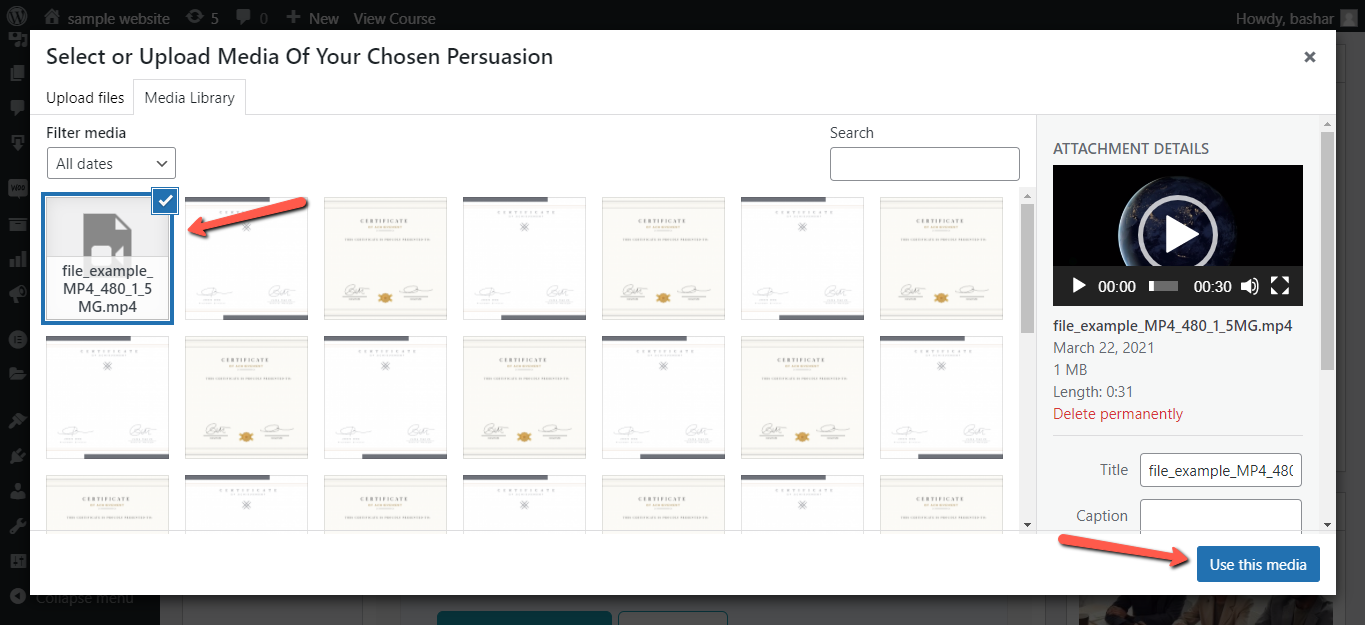 Now hit upload as seen in the image to upload your video from WordPress Media.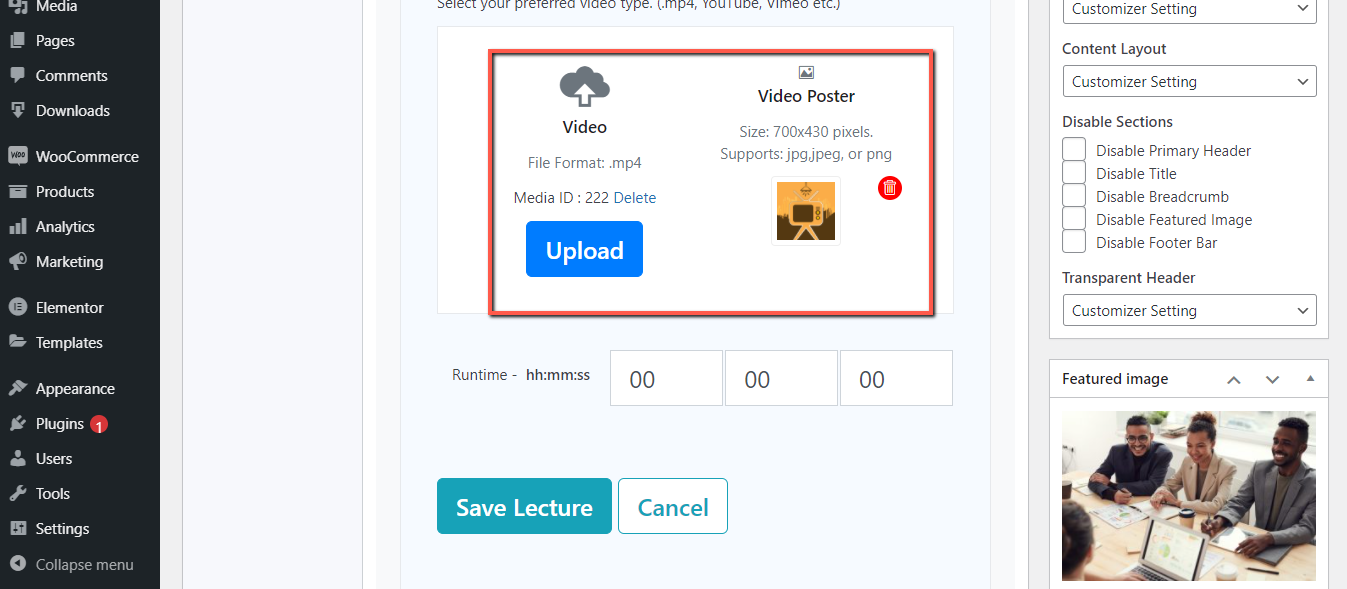 Once you have uploaded the video and video poster, hit Save Lecture to attach the video to your lecture.
At Dozent LMS, we are working tirelessly to give you the most secured video encryption system for your eLearning website. For that we have developed a top-notch security system so that your lecture videos won't get leaked ever without your consent. We will continue working further to deliver you the best experience possible. So you can stay assured that your video content won't be compromised ever.