Video content is the most essential element for online courses. It engages your learners more than any other medium. It also helps you to establish a better connection with your audience. So it goes without any doubt that you need to create video content for your online courses.
Having said that, creating a video content is one thing, but hosting the video is quite another. You might be thinking that you will upload the videos on your native hosting. And that's a legitimate option. But let's have a look at it from a different angle.
When you are hosting your videos on your native server, it will take up a lot of space. Because good quality videos are very large in size. These large files will take a heavy toll on your pages, as such, they will slow your site down, increasing your pages to take more time to load.
Another factor is that you will need to perform a lot of tasks to integrate those videos with your site from the backend. Or else, you might not get the optimum results from your videos.
If you want to avoid all these hassles, the easiest way out is to choose an individual video hosting platform to upload all your videos. But as they say, "easy" is probably the toughest word on earth. With hundreds of options in the market, it's really easy to get carried away on which hosting to choose for your LMS website videos. That's why we have come up with some video hosting solutions as recommendations. We hold absolutely no connection to any of these platforms. We have based our suggestion completely upon research and testing. The list goes as follows:
Amazon S3 from AWS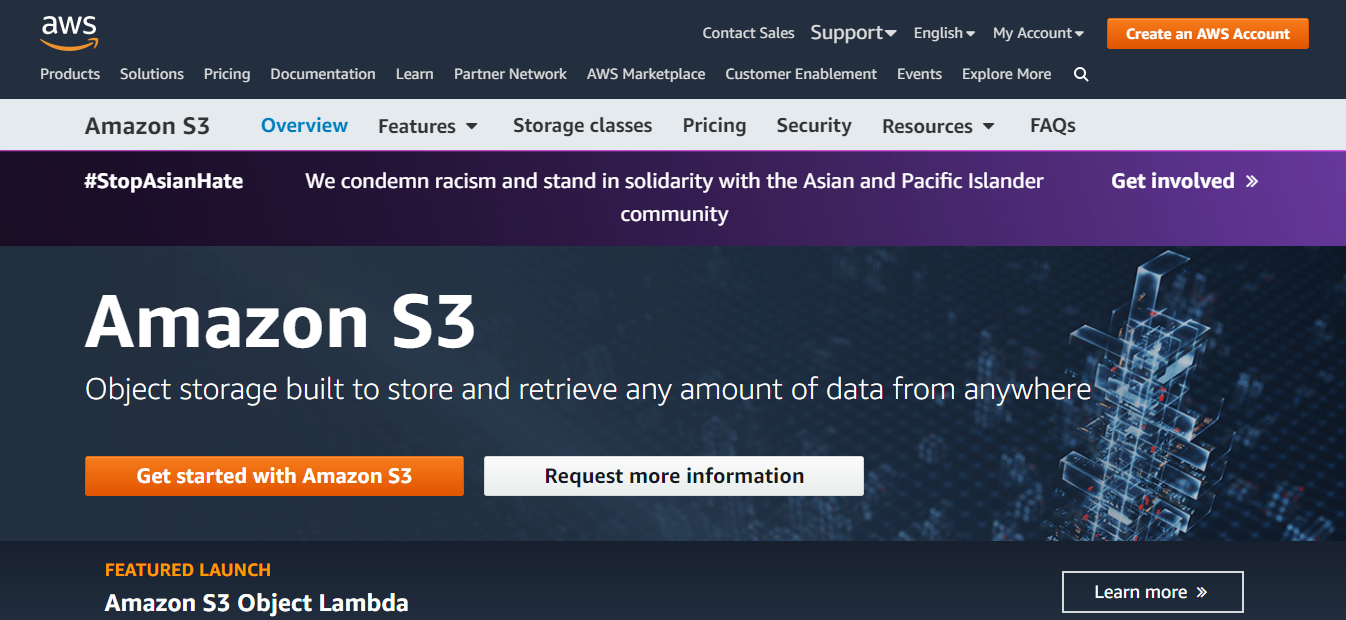 The storage service from AWS made it to the top of our video hosting recommendation list for many reasons. It enables customers and industries to store and protect any amount of data. This could be your ultimate LMS hosting solution for the following factors.
Pros
Easy management of data and access controls
High performance and scalability
Wide range of storage class
Unparalleled security
Most supported cloud storage
Cons
Pricing plan may seem a bit complex
Our opinion
If you are planning to take your online education business to a new height within a short time, Amazon S3 from Amazon Web Services would be the best choice to host your videos. The service will let you do all the things necessary for your business and will give you scalability as your business grows.
YouTube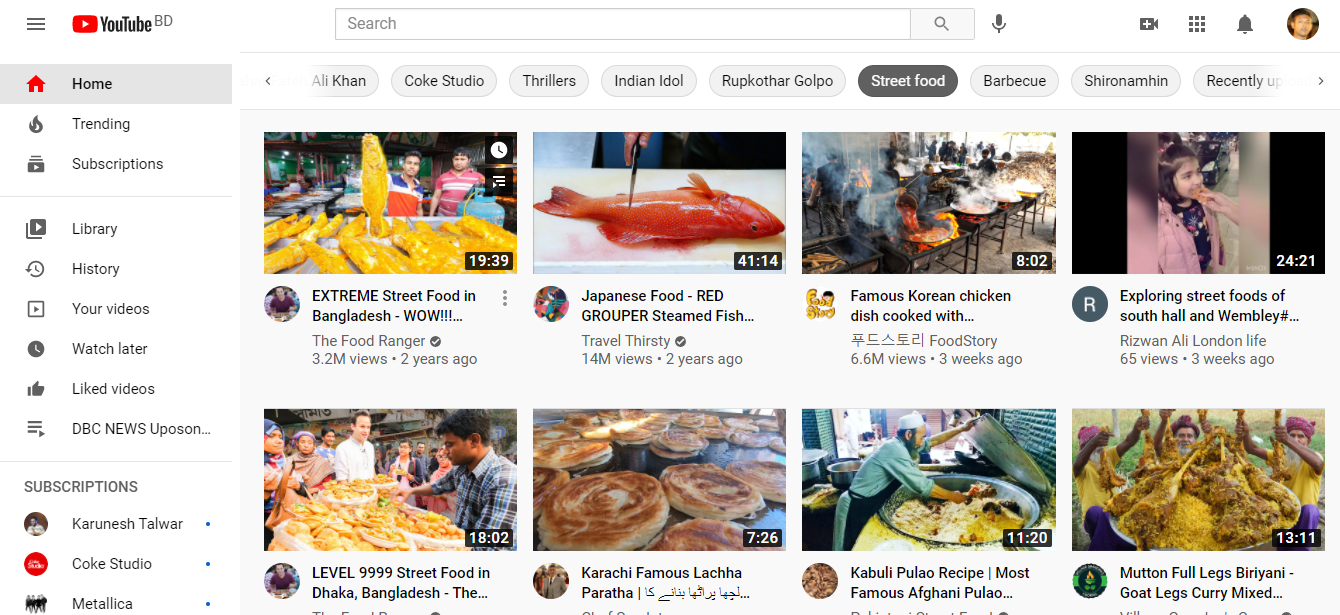 With over 2 billion users worldwide, YouTube is undoubtedly the leading video platform on earth. The reason behind this huge user base is that it's completely free.
Pros
Create your own channel
Upload as many videos as you want
Create playlists
Do live streaming
Share video with others
Embed videos on your site or landing page
Cons
Less control over videos
No system of content restriction
No control over content recommendation
Can't disable ads
Our opinion
If you are at the starting phase of your WordPress LMS website, you can choose to upload your lecture videos on YouTube. That way your content will get more exposure which you need at the moment and you won't have to spend anything for that. It will also create an alternative source of revenue if and when you monetize your videos with ad supported options.
Vimeo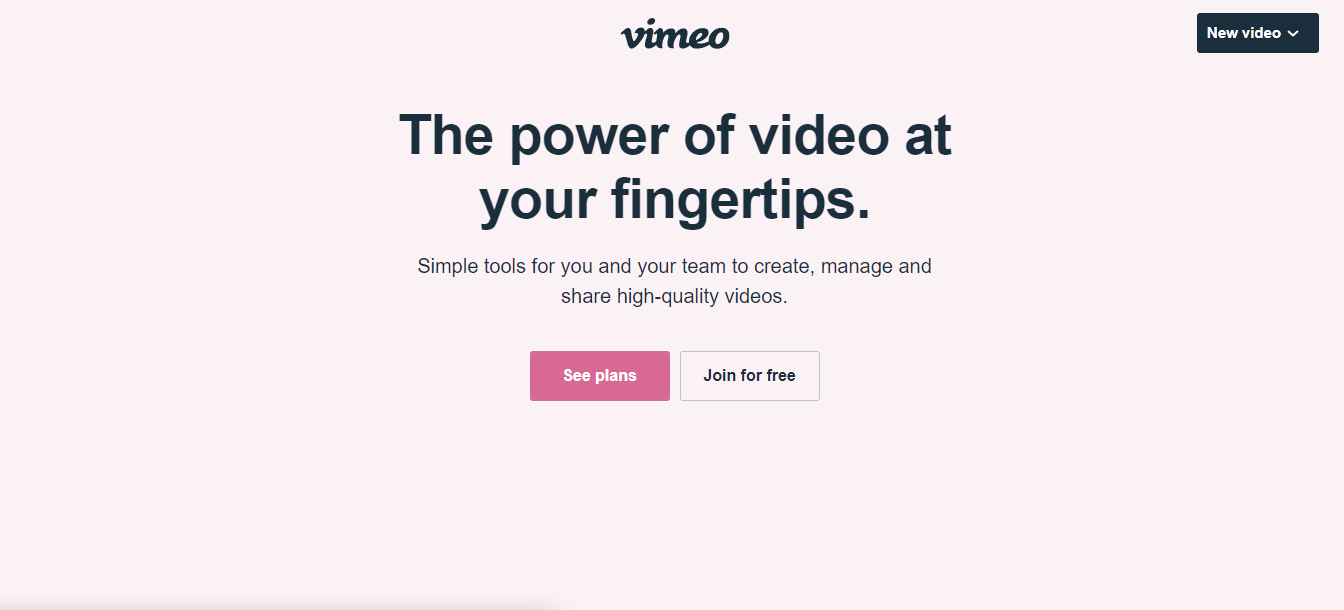 Vimeo is at the second place behind YouTube in terms of users. It has a comparatively smaller user base of around 170 million. But the good news is, Vimeo caters to a more professional and creative audience. And it is more than just a video sharing platform.
Pros
Create channel
Upload unlimited videos
Powerful embedding option
No forced ad recommendation
Restrict video content
Live streaming
Add CTA in video
Lead generation tools
Video analytics
OTT platform
Video monetization
Cons
Free plan doesn't allow restrictions on videos
The Plus and Pro plans have weekly limits on bandwidth
Our opinion
With all the advanced features, we found the price of this LMS hosting solution to be very reasonable. Their pricing plan starts from just $7/month. So it's a good video hosting platform to upload your professional course videos.
Wistia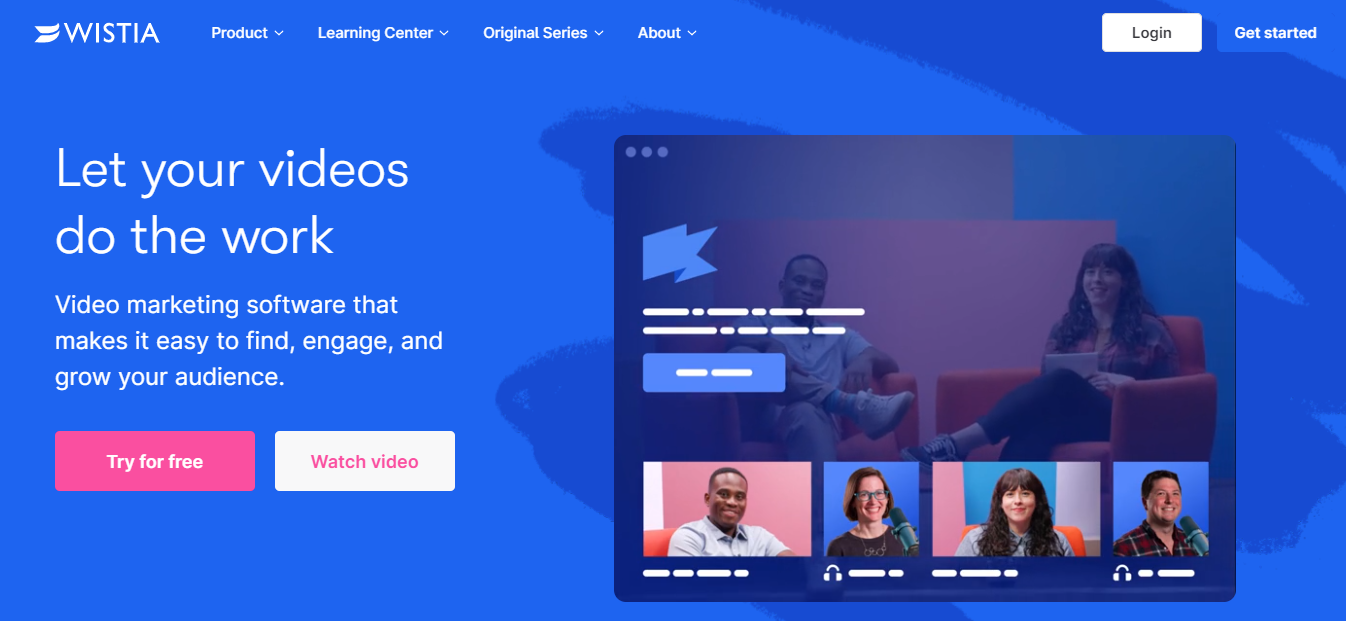 Wistia is a professional video hosting platform with a focus to provide their users with premium marketing tools to grow their business.
Pros
Add CTA inside videos
Perform A/B testing
Embed channel on your website
Complete control over customer experience
Capture leads from video and send them to CRM
Create SEO-friendly video pages
Automatic video optimization
Advanced analytics tools
Forward data to Facebook and Google Pixel for ad targeting
Include annotated links and chapter navigation to videos
Eventbrite integration for live events
Cons
Free plans doesn't offer much option
Wistia branding on video player under free plan
Pro plan charges $99/month
Our opinion
The price may seem a bit high to you at first, but the marketing tools and analytics will suffice for the price. It is one of the most feature-rich video hosting platforms and is perfect to grow and engage your audience.
Vidyard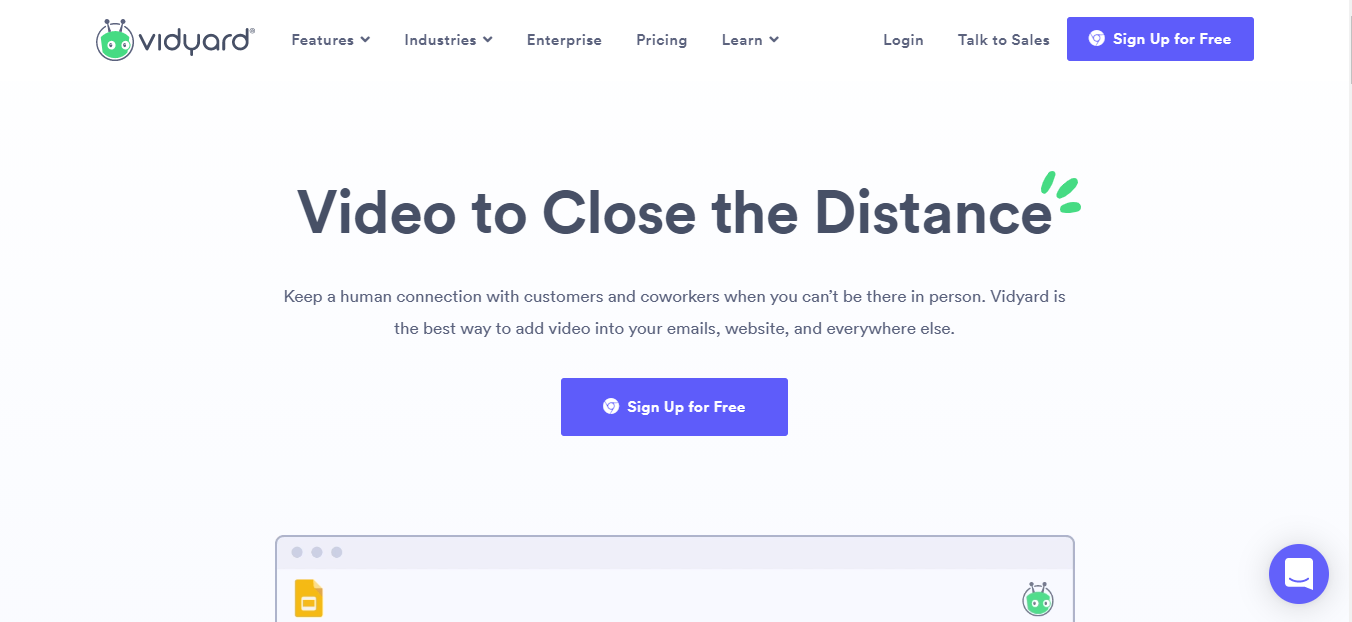 This video hosting platform is designed specifically for businesses who want to use videos for sales and marketing. It has all the necessary features that a good video hosting platform should have.
Pros
High quality video playback without ads
Video player customization
Video embedding
Call to action
Lead capture form
SEO optimization
CRM integration
Advanced analytics
Personalized video creation
Free transcription
Built-in video creation tool
Live streaming
Cons
Limited feature in free version
Our opinion
This might prove the best option to you if you are looking for a simple, powerful, and affordable video hosting platform.
Vidalytics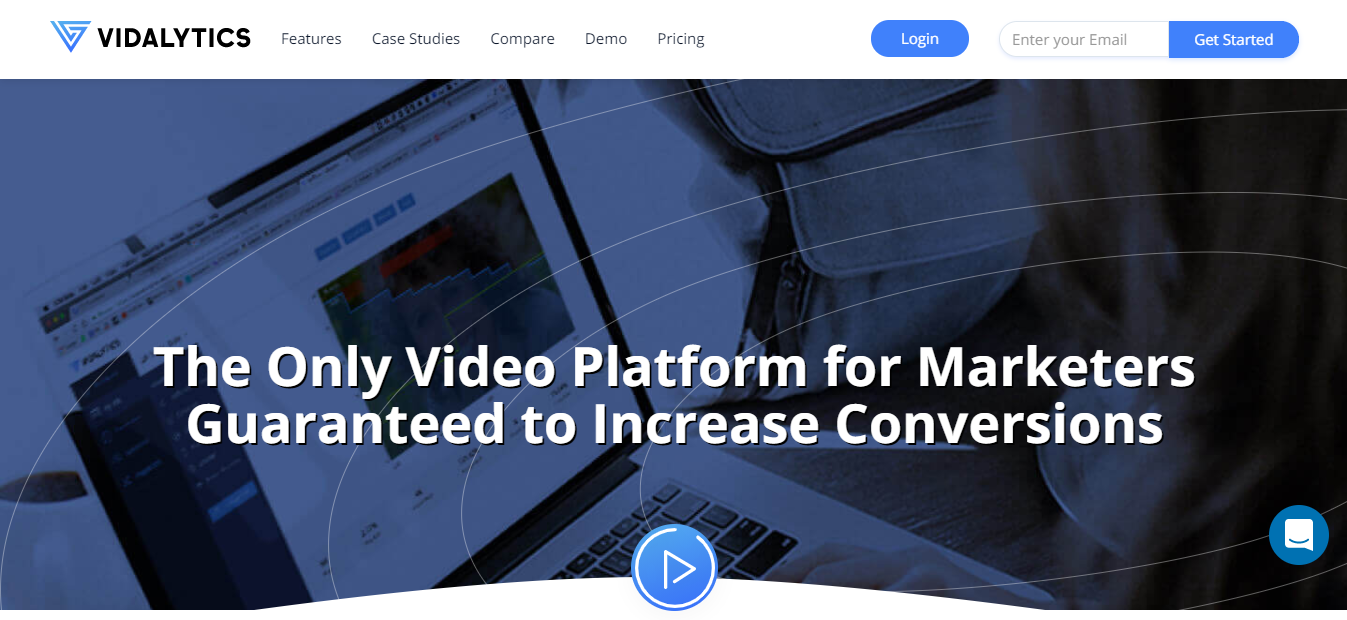 Vidalytics is a powerful video hosting platform for marketers. It comes with a Video Tracking Technology to give you the best conversions from your videos. The features are ideal for online course creators to upload their course videos on this platform.
Pros
Popup when videos are paused
Opt-in forms inside video
Resume play option with CTA
CRM tagging
Pause disabling
Smart autoplay
Autoplay overlay
Conversion tracking
Video heatmaps
Customizable video player
Cons
Our opinion
If you are more interested in knowing about how your videos are performing, you should go for Vidalytics. This LMS hosting solution can serve you with video analytics like no other.
Brightcove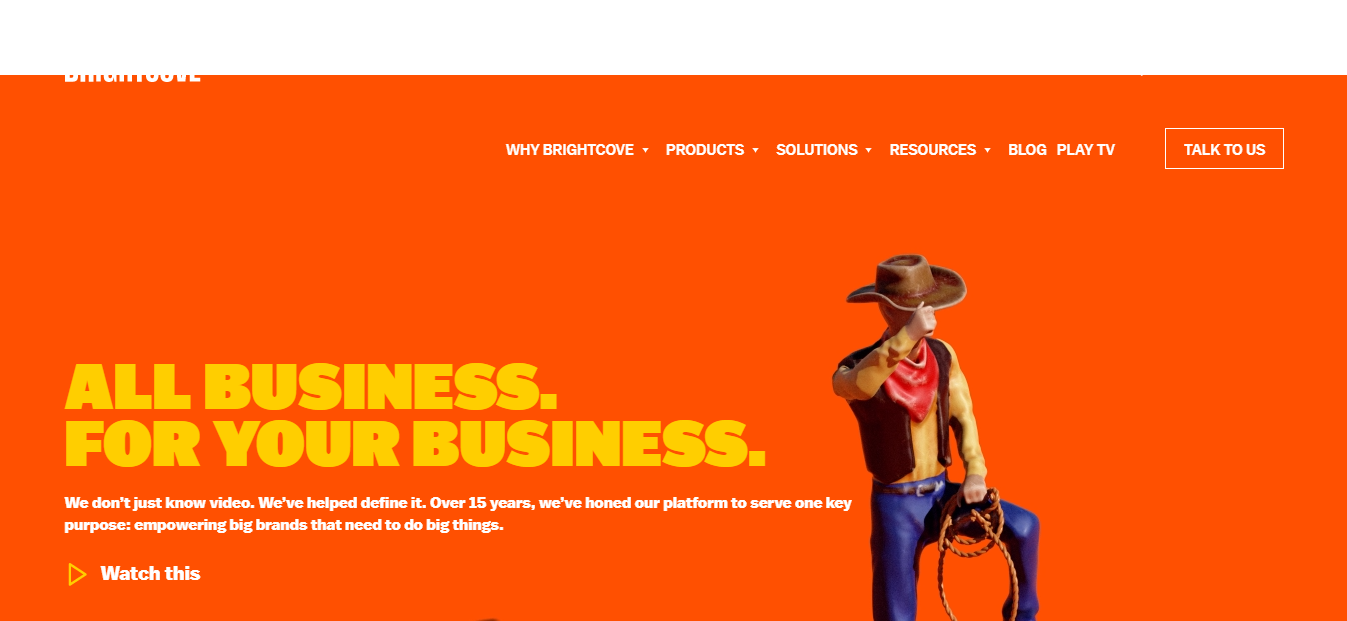 Last on our list is Brightcove. Now this is some serious enterprise level video hosting platform. But you will make a mistake if you think of it as just a platform. Brightcove is claiming to have defined the video industry for the past 15 years. And they have every right to claim it. Or at least the two Technology & Engineering Emmy Awards crying it out loud for them.
Pros
Flawless viewing experience
15 years of innovation
Unmatched scalability
Hollywood-standard reliability
Award-winning support
Digital rights management
IP and domain restriction
Geo restriction
GDPR compliance
DPP certified
27/7 live support
Cons
Enterprise-level solution, not ideal for individuals
Our opinion
If you are an established WordPress LMS website owner and planning on skyrocketing your business, no matter what the cost, we suggest you to go for Brightcove. Sure it will charge you a hefty $199/month but the service you will get in return will be unmatched in the entire industry.
How Dozent LMS can help your online education business?
If you want to build a cyclopedic eLearning platform with impressive performance and scalability, Dozent LMS can bring everything to the table for you. Don't get stuck with numbers when it comes to courses, lectures, and quizzes. Create unlimited number of courses with video lectures and engaging quizzes to increase your sales. And don't worry about things like protecting your video or handling the money management part because we got you covered with military-class video encryption and WooCommerce integration. So just focus on creating superb courses that your students will love and be a rockstar instructor within months!
Wrapping Up
We have tried to include every little aspect of these video hosting platforms in this article. Choosing the best one among these names will depend on your necessities. If you are just starting your online education business, you should go for the less complex ones and make your way around it. And if you're a seasoned online educator, you can go for the top tiers. But we recommend you to use both the tiers according to your needs simultaneously. You should upload some of your videos as marketing gigs on free platforms like YouTube or Vimeo to extend your reach among prospective students. And upload your core lecture videos on one of the premium platforms to keep it safe and secured. Let us know your experience with one or more of these video hosting platforms in the comments section below.